Gateway to the south of India, the cosmopolitan city Chennai, yesterday's Madras mirrors the diverse culture and rich heritage. Located on the shoreline of Bay of Bengal, there are a number of beautiful beaches and beach resorts in Chennai. Whether you are planning for a family get together or a corporate outing or a hangout with friends there are a plenty of mesmerizing beach resorts you can choose from. ITEAM outing brings you the finest various beach resorts in Chennai which will definitely appease your coastal cravings.
Chennai has lot of luxurious beach resorts and the quaint coastal beauty never fails to fascinate you. Some of them are………
MAMALLA BEACH RESORT: – Away from the hustle bustle of the city, located near the Kovalam beach, Mamalla beach resort is one of the best beach resort with luxurious rooms, bar and local seafood. With some pristine beaches in its coastline, this is the perfect destination for your day out or holidays.
In DECO RESORT: – Located on the beautiful shores of Mahabalipuram, this resort will give you an authentic feel and a charming stay with its local art and vernacular architecture and ayurvedic massage. Guest bungalows are available with private space and are surrounded by the coffee plantation. Relax your holidays with In DECO resort this time.
GOLDEN SUN BEACH RESORT: – Whether you want a romantic holiday or a relaxed day out, this resort located near Mahabalipuram treats you with an incredible stay at affordable prices.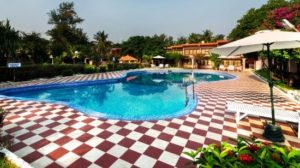 IDEAL BEACH RESORT: – Located in Mahabalipuram, this resort is considered as one of the best beach resort in Chennai. As the name goes, it is ideal for both families and fun team outbound activities.
CHARIOT BEACH RESORT: – One of the largest premier beach resort, situated on the outskirts of Mahabalipuram, it is a combo of luxury, nature and fun. Make your weekend magical with sea facing rooms and serenity of nature.
VIVANTA BY TAJ: – With awesome landscaping and impressive architecture, this beach resort tops the list. Located along the coast of Covelong beach, with a cosy cottage, trendy restauraunts, and spa facility Vivanta charms every visitor.
BEACH PARK AND CLUB RESORT: – Located near ECR and with plenty of open space, this beach is perfect for nature lovers. Enjoy the lush green nature with your family or friends and make your holiday a memory.
BLUE LAGOON BEACH RESORT: – Located near Neelankarai, this resort provides all the modern facilities like garden, lawn, hall, restaurant and much more and satisfies every visitor at affordable prices.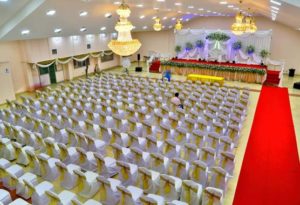 OASIS BEACH RESORT: – Located in Chennai,5 km from IIT Madras, this resort is a seafront resort with excellent food and facilities which promises you a pleasant stay and a relaxed holiday.
RADISSON BLU RESORT TEMPLE BAY: – Located near Mahabalipuram, this resort promises you an amazing stay with a huge premise, swimming pool and amazing recreational activities.
BLUE BAY RESORT: – The perfect beach resort with exclusively designed cottage and alluring natural view, it is a superb choice of a resort. Head for fun with your family or friends and make your holiday a hit.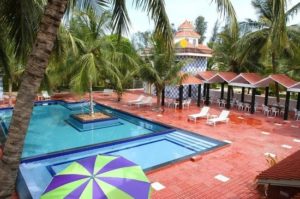 There are a plenty of beach resorts in Chennai with various facilities. Choose the perfect one for you and enjoy a wonderful holiday, weekend or a day out in the lap of nature.
More details visit our website:https://iteamoutings.com/