10 Places to visit in Chennai within 100 kms
Chennai, also known as Chennaipattanam and the Detroit of the East owing to its automobile industry, Chennai is the capital of the Indian state of Tamil Nadu. Formerly known as Madras, the city is located by the Coromandel Coast by the Bay of Bengal. From ancient times the region came under the rule of the dynasties of southern India such as the Pallavas, the Cholas and the Pandya till the 13th century AD. The region later came under the rule of the Nayaks appointed by the Vijayanagara kings who granted a piece of land to the British East India Company who established a colonial town and artificial harbor around fort St.
Pulicate Lake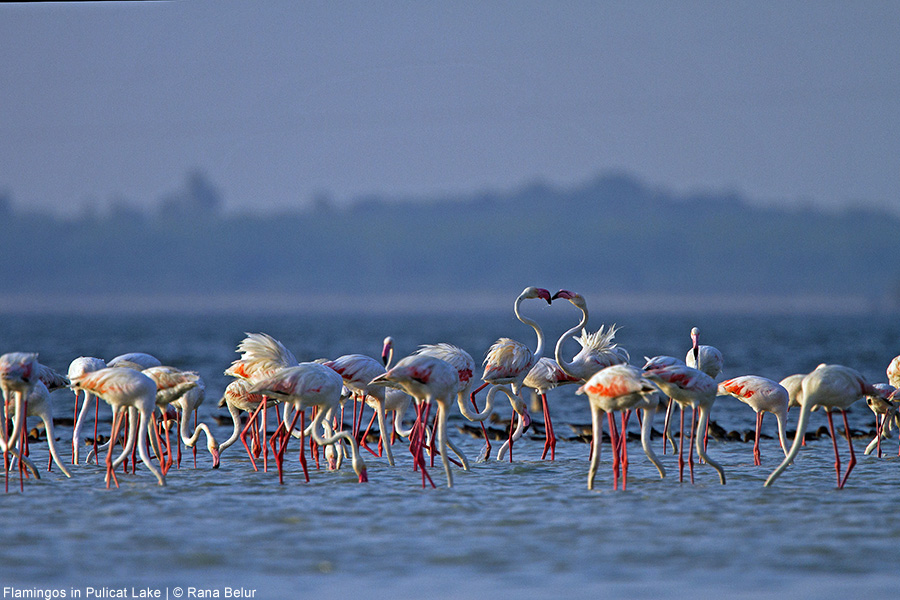 Pulicat lake or Pazhaverkadu as it is called in Tamizh, was one place where I wanted to go so badly. And finally, on one Saturday, I declared, "Tomo, I'm going there". My mom said that she would love to come as well. Why not, the more the merrier. Next day, early morning, we took off at about 7:30. From Chennai, Pulicat cannot be reached in a single stroke. A couple of breaks are necessary, if public mode of transport is opted for.
2. Kanchipuram
At a distance of 75 km from Chennai, 68 km from Vellore, 65 km from Mahabalipuram, 108 km from Tirupati & 127 km from Pondicherry, Kanchipuram or Kanchi is one of the most famous pilgrimage sites in Tamil Nadu. It is a temple town and the headquarters of Kanchipuram district. Kanchipuram is one of the most popular weekend getaways from Chennai and one of the major Places to visit in Tamilnadu.
3. Nagalapuram, Andhra Pradesh
At a distance of 16 km from Nagalapuram town, 44 km from Puttur, 87 km from Chennai, 78 km from Tirupati, 107 km from Chittoor, 130 km from Vellore, 120 km from Kanipakam & 288 km from Bangalore, Nagalapuram is a small historical town located in the Chittoor District of Andhra Pradesh. Nagalapuram is famous for two things, one is Sri Vedanarayana Swamy Temple and the other one is Nagalapuram falls trekking (also known as Saddhi Koodu Madugu). This is one of the popular sites for trekking near Chennai and also among ideal weekend getaways around Chenani for a two day trip.
4. Vedanthangal Bird Sanctuary
At a distance of 53 kms from Mahabalipuram and 89 Kms from Chennai, Vedanthangal has the reputation of being one of the oldest water bird sanctuaries in India. It is said that almost 100,000 avian species visit this sanctuary between October and March. This is one of the popular tourist places near Chennai.
Records reveal that this sanctuary has been in existence for more than 200 years. This area was the favorite hunting spot for the local landlords some 300 years ago. This region seems to have attracted birds because it has a number of small lakes that became convenient feeding grounds for the birds.
5. Kailasakona Waterfalls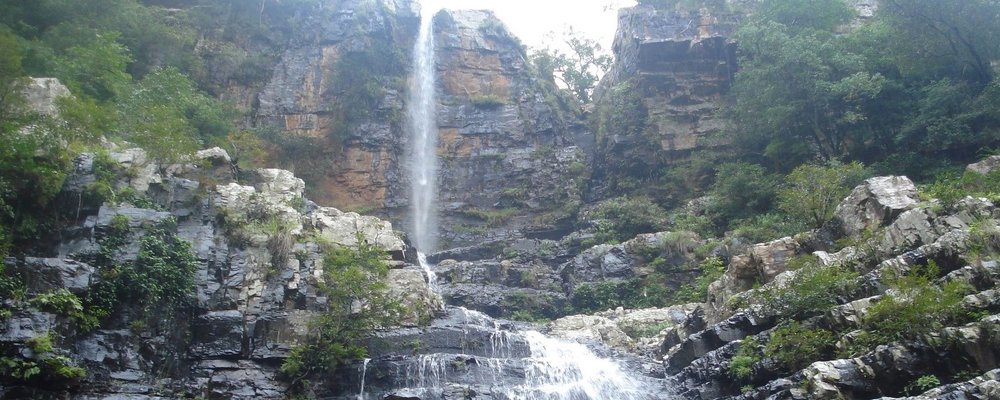 At a distance of 13 km from Puttur, 25 km from Nagari, 46 km from Tirupati, 92 km from Chennai, 76 from Chittoor, 86 km from Kanipakam, 85 km from kanchipuram and 110 km from Vellore, Kailasakona Waterfalls are a natural perennial waterfall in the valley of Nagari hills in Chittoor District. The water originates from the split in a mass rock.
The height of the waterfalls is about 30 meters and it cascades down into a small pond below the rock. The water here is crystal clear having considerable mineral values & medicinal powers and can heal ailments. The tourists are not allowed to go uphill to the top of the falls.
6. Tada Falls

At a distance of 29 km from Tada, 45 km from Srikalahasti, 85 km from Tirupati, 92 km from Chennai, 130 km from Nellore and 156 km from Chittoor, Tada falls or Ubbalamadugu Falls is situated in Varadaiahpalem mandal of Chittoor district. It is situated on the border of Tamil Nadu and Andhra Pradesh and is an ideal place for trekking near Chennai for a day trip.
The falls are located in a dense forest called Siddulaiah Kona. The falls are located within the Kambakam hills and are a popular destination for trekking, climbing and picnicking. The terrain that surrounds the falls includes rocky hill formations and lush forests interspersed with a number of streams.
7. cholamandalam artist's village
This is a place where everyone can enjoy. If aesthetic and artistic things attract you then this place is a perfect destination for you. This is a place where you need not think twice before going there. It can be fun going there with family, with children, with co-workers or even with someone who appreciates artistic sense and aspire to be some kind of artist someday.
Art galleries, Open air theatre, dance performances, sculptures, museums, handicrafts, sand and clay art, photography and there are a thousand amazing stuff which can make you awe-struck. But if you want to enjoy more, you should plan your schedule in advance and according to your choice you should go there.
8. dakshinachitra

A traditional and unique heritage village which is keeping the traditional lifestyles of south India alive and depicting them at a single place along the ECR spreading over acres. Know more about DakshinChitra.
What can you do there?
Take a tour of the past through traditional homes and explore the bygone cultures.
Go through the exhibitions of the rich culture of the south India.
Make an authentic purchase of the Indian crafts, jewellery, art works etc.
Play some traditional games of the past.
Take a look at the live demonstration of the craftsmanship of the artists.
9. Covelong Beach
If you are tired of soiled, unclean and unsporting beaches in the city of Chennai. Covelong beach is half an hour drive along the ECR and you suddenly find yourself in a different world.
What to do there?
Walk along the clean shallow beach for miles and miles, turtle walk.
Photograph the crescent-shaped beach filled with fishing boats and fishing nets
Take a ride into the turquoise sea by negotiating with the fisherman, you can also go for a group outing, it is called sea-diving in that area. Fishermen provide the life-jackets and take the people a fewKms off the shore for around half an hour- Its a lifetime experience.
Walk into the local fish market
Try fish-fry on the open clean beach
10. Muttukadu Boat House
Not everyone one can afford to go to Kerala to feel the gusto of backwaters. I agree that serenity and magnificent charm tied in Kerala backwaters can never be replaced nonetheless just to get a full of fun estimation of what backwaters look like Muttukadu boat house is not a bad choice.
Key info:
36 Kms from Chennai on East coast road aka ECR towards Mahabalipuram
Open from 9am to 5pm & run by TTDC
A variety of boating choices:
Row boating for Rs 130 for 30 minutes
Speed boating for Rs. 450 for 10 minutes
Power boat for 8 members for Rs. 350
Shared 30 minutes ride cost Rs. 50
[/vc_column_text][/vc_column][/vc_row]